Things to Know
We have been proudly providing South Texas (and beyond) with the highest quality custom ice art services since 1984.
Choosing Your Sculpture
We have many tried-and-true designs that can be personalized for your event that we would be glad to share with you.
We also invite you to take a look at our Gallery Page, as well as our Facebook and Instagram pages to view our past projects to give you some inspiration.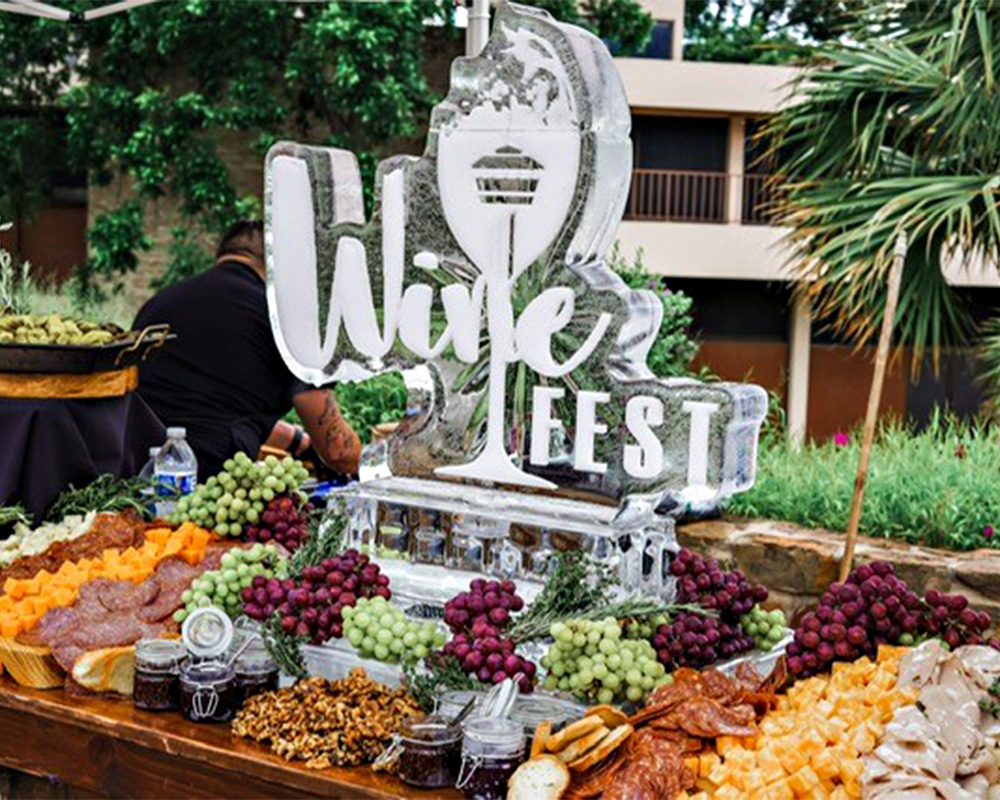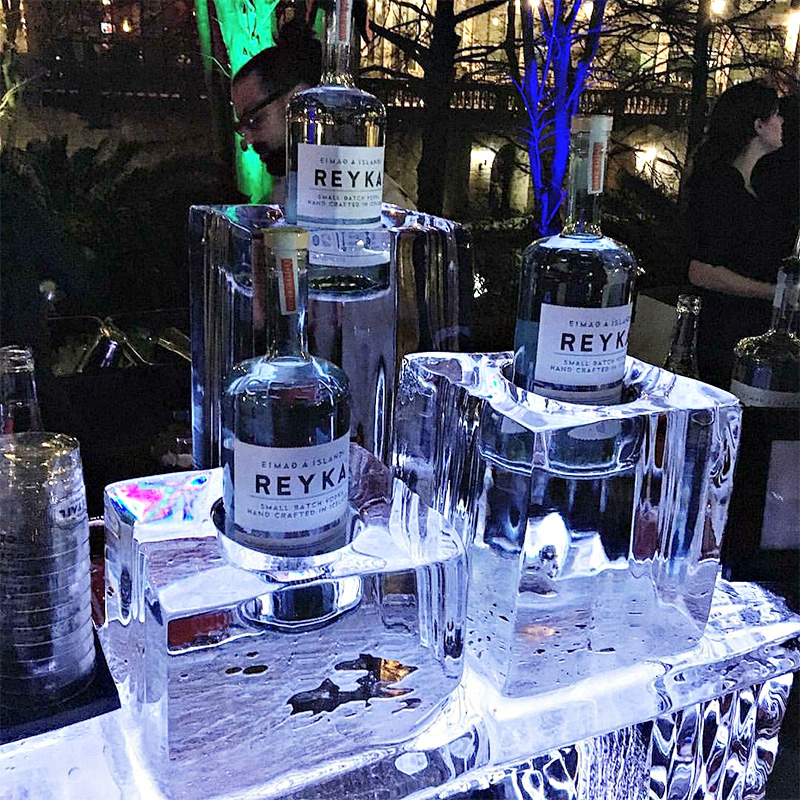 Perhaps you have something else in mind or you have seen a sculpture that you like on the internet? Great! As artists, we love the opportunity to create something new and unique!
We also appreciate our clients giving us ideas and a direction in which to take their project. However, just as a side note, while we always strive to give our clients what they want, we don't feel comfortable re-creating an exact copy of another companies work, and will always make some modifications to the presented design to make it a bit more unique.
Ordering Your Sculpture
Be sure to fill out our Event form!
First, tell us what you are interested in having us create, and the details of your event.
We typically require a lead time of several weeks in order to book your event, however depending on our workload we may be able to take orders within a shorter time frame. We understand that last-minute circumstances do occur and we will try to be as flexible as possible, but the earlier the better!
If you decide to secure our services, we will give you a quote and a design draft for your desired project. We require a deposit equal to 50% of the estimated project quote in order to contract your date and begin work on your project.
The remaining balance will be required to be paid in full 2 weeks prior to your event day. Payment plans and arrangements can be made.

The Cost Of Your Sculpture
We treat every sculpture that we produce as its own work of art. We don't use any molds to create our sculptures – every project is carved by hand by our talented artists. Therefore, each project is priced based upon the individual needs of the client, amount of details required, logistics, and scope of work entailed to bring your vision to life.
Because of this, custom work outside of our portfolio may cost more to accommodate the design time required.
If you have a specific budget, please let us know. We will do our best to meet it. We also offer our "Signature Select" Sculptures, our most popular and frequently requested designs, that are priced affordably with budgets in mind.
General Sculpture Pricing
Shot Blocks Starting at…..$218*
Standard Sculpture Starting at…..$299*
Signature Collection Starting at……$365*
Large Sculpture Starting at……$499*
Catering Displays Starting at…..$499*
Table Centerpieces Starting at……$75*
Demi Ice Bar Starting at……$1250*
8 ft. Ice Bar Starting at……$2500*
*Total price of sculpture within 25 miles of our studio with Standard Service and no upgrades, including sales tax

Displaying Your Sculpture
In our experience, ice sculptures look the best when displayed as part of a buffet centerpiece, on the guestbook table, or in the center of the room. In any case, the ice will always look much more striking when placed in a darker area with a non-white wall or in front of a mirror.
A disposable acrylic drip tray with hose and 5 gallon meltwater collection bucket along with a battery-operated LED light to illuminate your sculpture when on display, is included in your project cost.
The life of your ice sculpture will depend on several factors including climate and design. In an ideal climate of 70°F your sculpture will last for about 5 to 6 hours before all of the signifying details melt away. We recommend placing your sculpture in an areas that would be away from heat, direct sunlight, drafts, and humidity. All of these elements will erode the ice much quicker.
We do not advise displaying your sculpture outdoors, but if you choose to do so please choose an area out of sun and wind.
Throughout the evening please make sure to check the meltwater collection bucket! Nominate someone to check the bucket once every 1 1/2 hours after it has been set up.
Delivery Of Your Sculpture
Delivery will include the logistically-timed delivery and installation of your sculpture for display at your event venue on the big day, for all locations within 25 miles of our studio.
Please plan for our delivery team to arrive at the venue 60-90 minutes before your scheduled event start time to begin the installation of your sculpture.
We do not provide tables, stands, or linens on which to display the sculpture. The client must arrange to have a table (or other suitable display surface to adequately support the weight of the ice) with a covering, if needed, at the event venue.
If your delivery is beyond our 25 miles limit, your project quote will reflect additional delivery rates of $1.25 per mile for locations with 50 miles, and $2.50 per mile for locations further than 50 miles.
AFTER EVENT REMOVAL – Normally the client or the event staff are able to remove and dispose of the remaining ice after the event has concluded. Therefore, we do not include the cost of this service in our general pricing for our Sculptures. However, we would be happy to provide this service for $150.

If you have any additional questions, be sure to contact us, using the email or phone below!