…Unforgettable…
…Stunning…
…Intricate…
Signature Ice Sculptures are hand carved works of art, created exclusively just for you!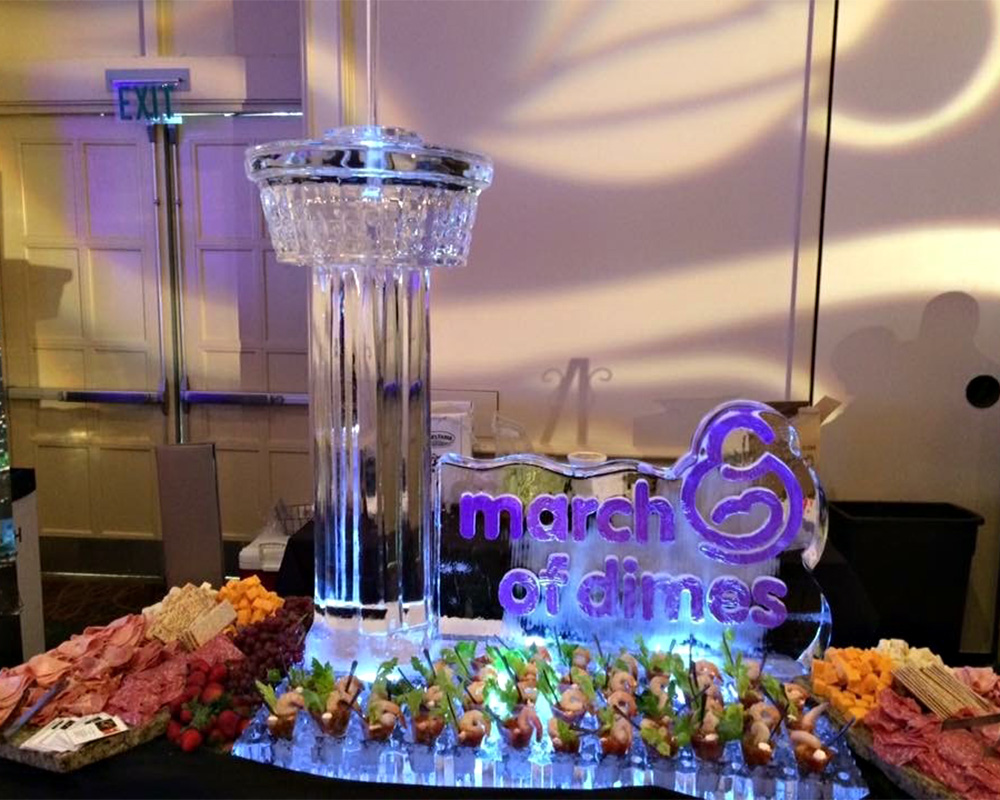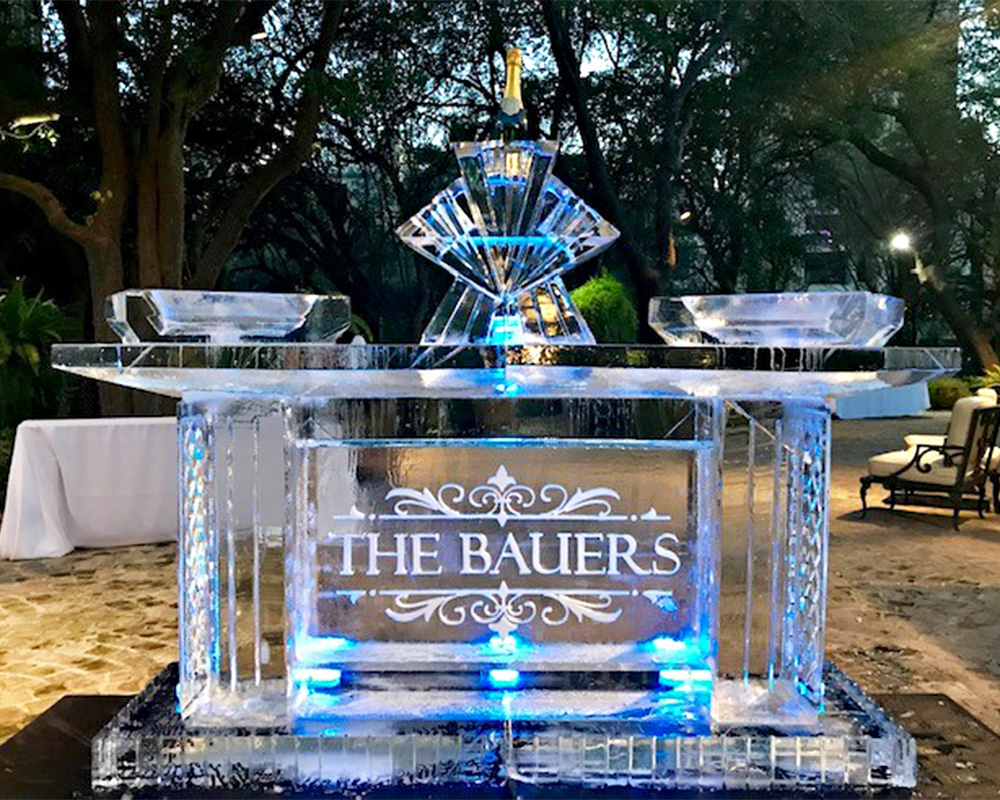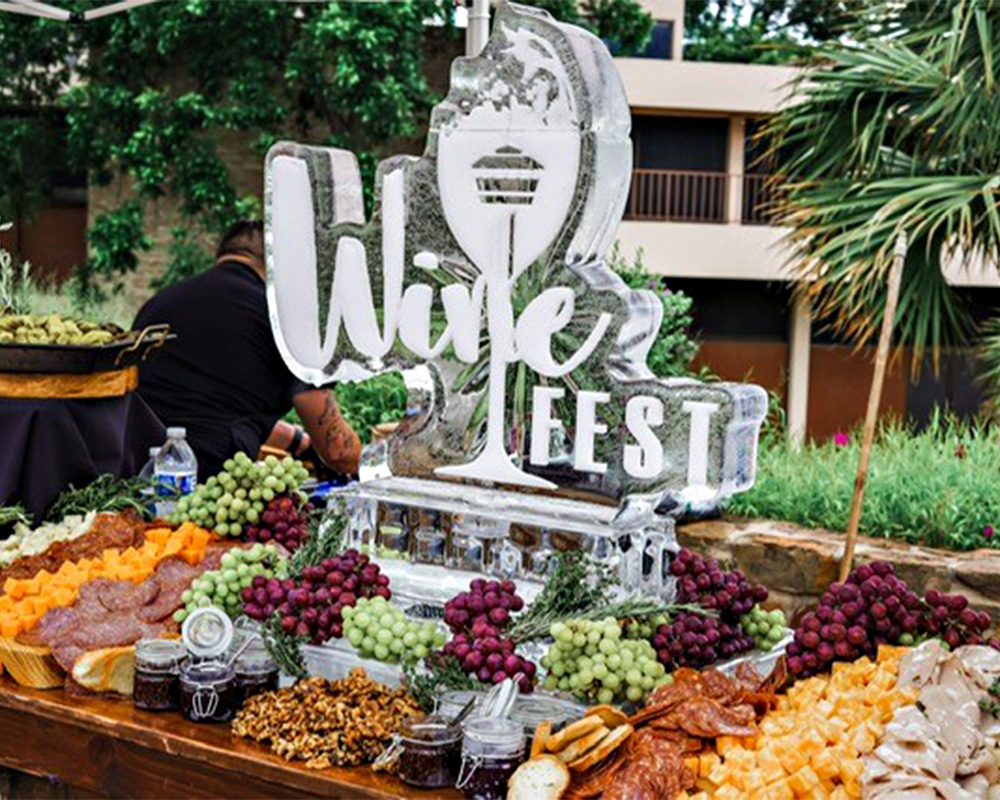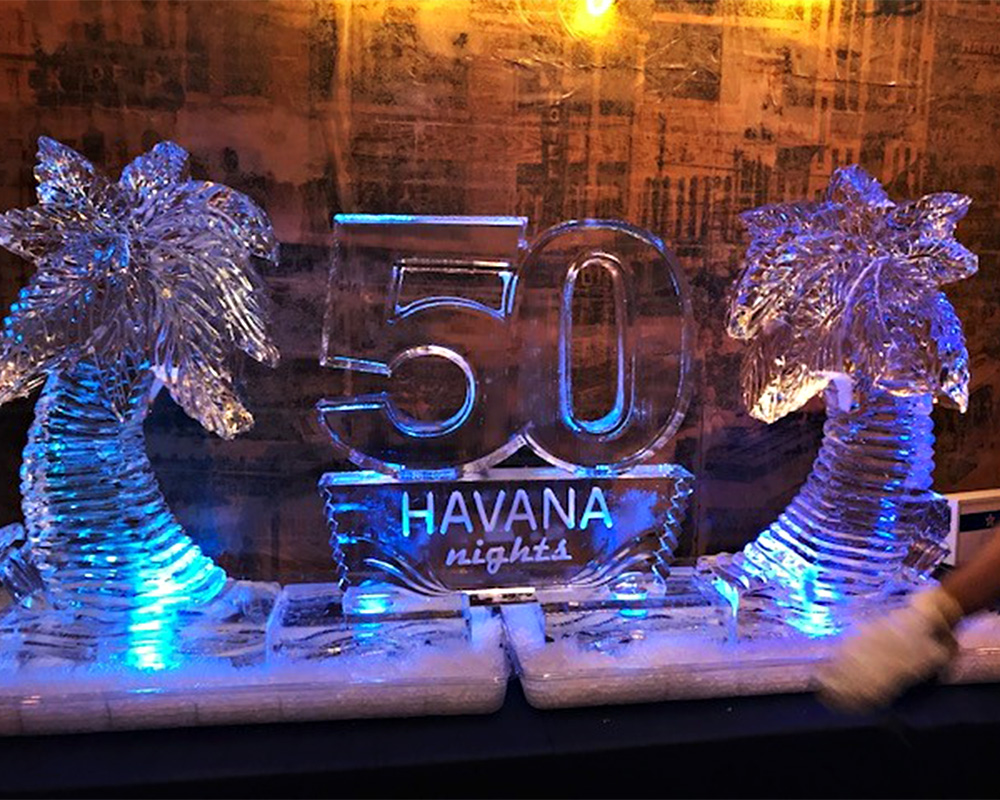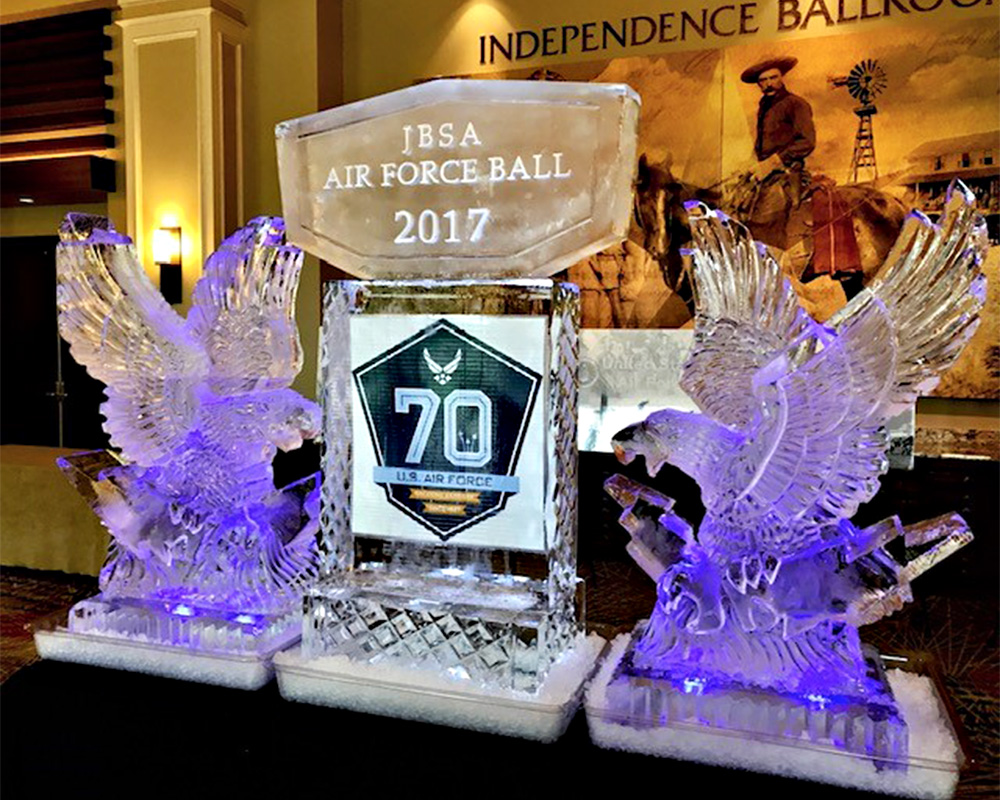 Let us create a fantastic work of ice that will help make your event
one that your guests won't forget!
Serving all of South Texas.
We categorize our Ice sculptures into 9 categories.  Review our different categories and tell us what type of ice sculpture you would like for your event.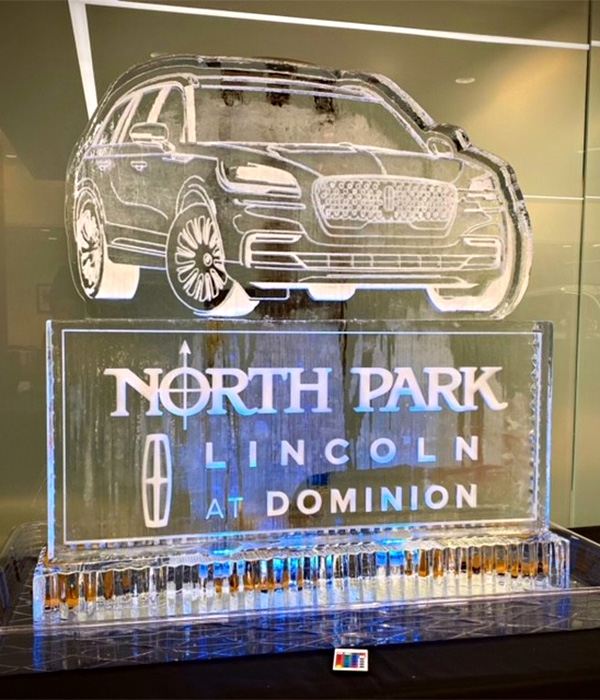 Branding
For corporate events, launch parties of new products and services.  Client appreciation events. If you want your brand as the center of attention, we can do it.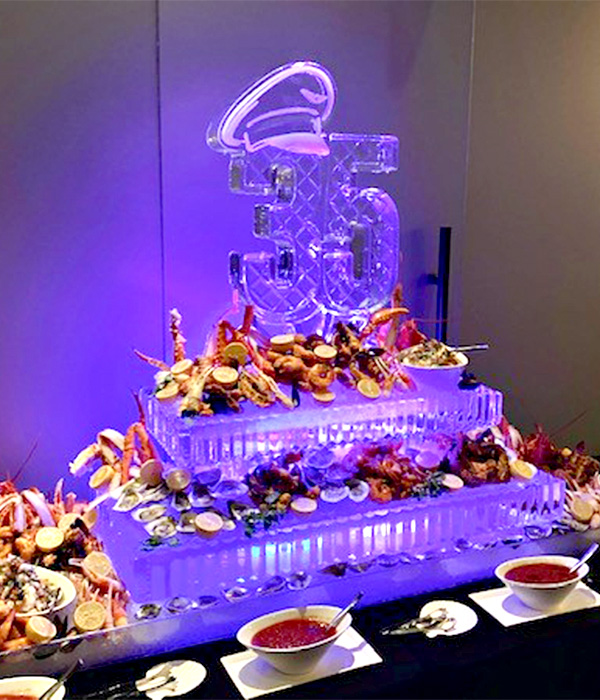 Catering Displays
Make your Buffet table the center of attention with a spectacular sculpture that draw all eyes to it. Additionally we can create sculptures that can be utilized in the serving of cold food items to guests.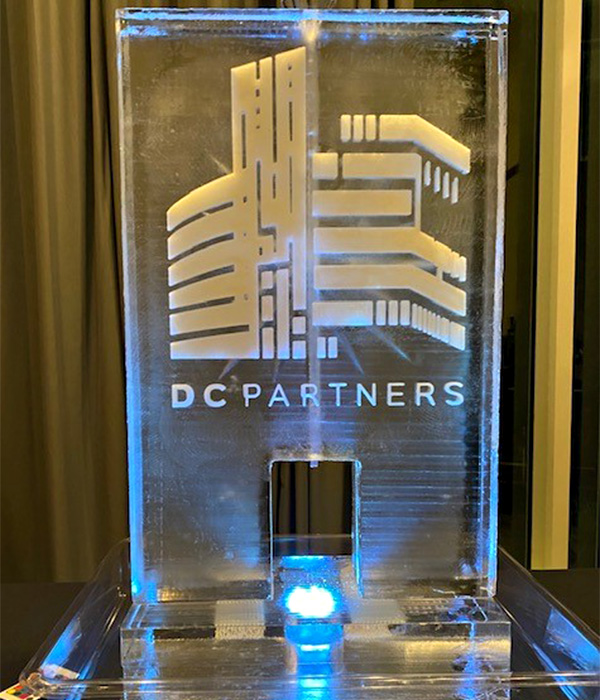 Luges
The perfect Luge takes an average party to OUTSTANDING.  Drinks are poured through the Luge and are instantly cooled. It's a perfect edition to a well-planned bar.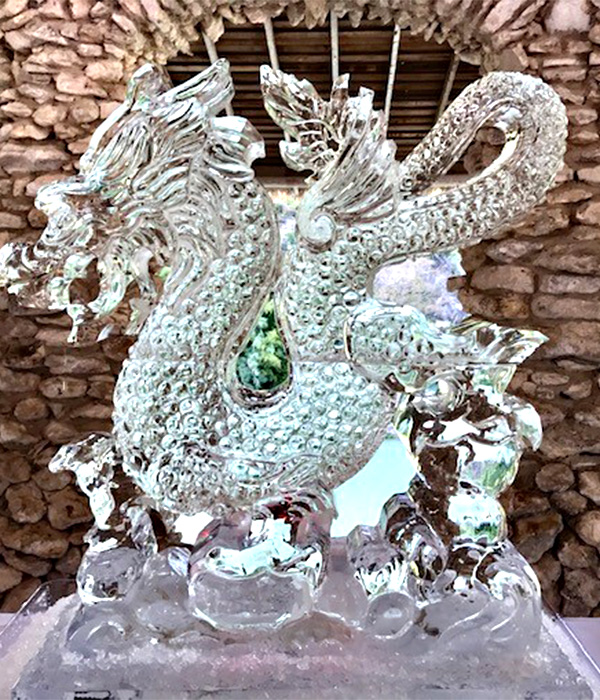 Themed Sculptures
Whatever your theme, we'll help create the signature sculpture that tells your story.  We've done hundreds of unique and beautiful sculptures and have the ability to create nearly anything you desire.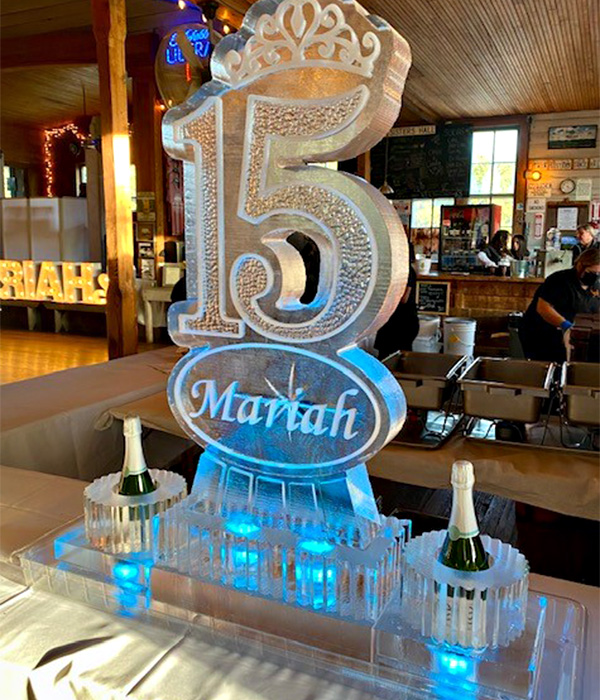 Personal Celebrations
From Birthdays to Anniversaries, Retirements, Promotions, Send-Offs, Celebrations of Life, and similar events. A personalized sculpture that will proudly display the details of the most important person at the party.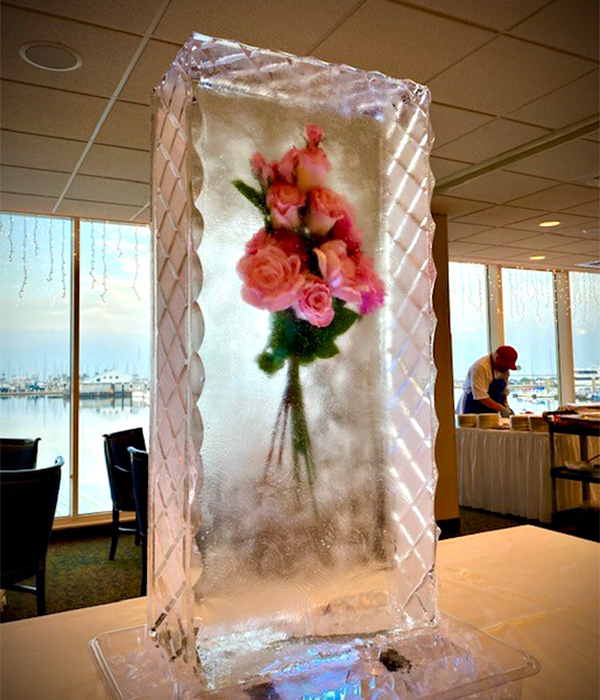 Ice Décor
Ice décor incorporates elements into the sculpture.  This could be flowers, photographs and other unique items that bring together your entire parties theme.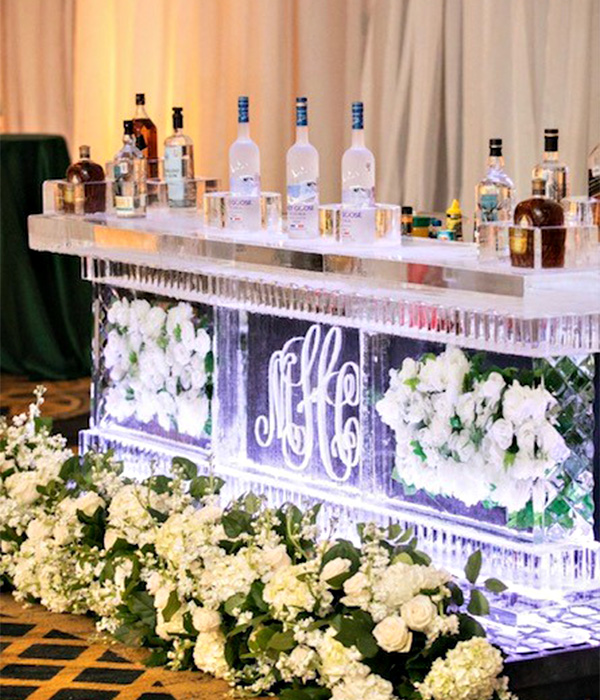 Ice Bars
One of our most popular items, Ice Bars are exactly what you think. Serve your guests from a personalized, ice bar.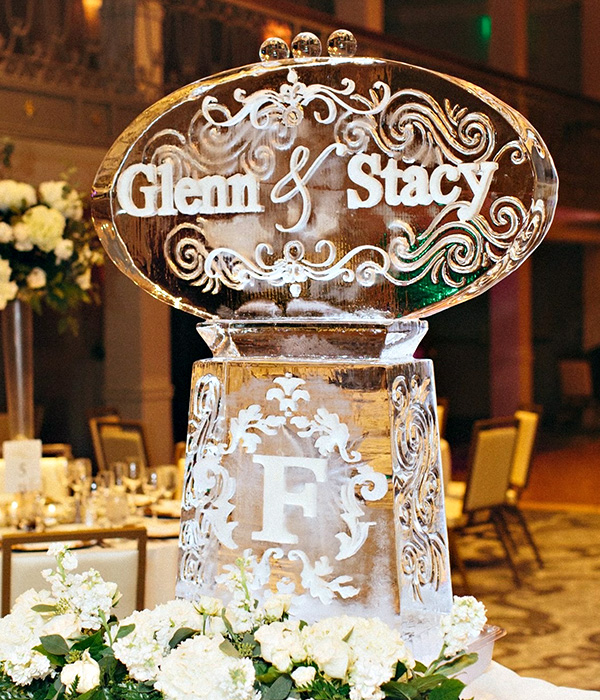 Weddings
We love weddings and offer numerous options for the bride and groom. Besides the main center piece at the reception, we can incorporate table centerpieces, ice beer mugs, ice shot glasses and much more.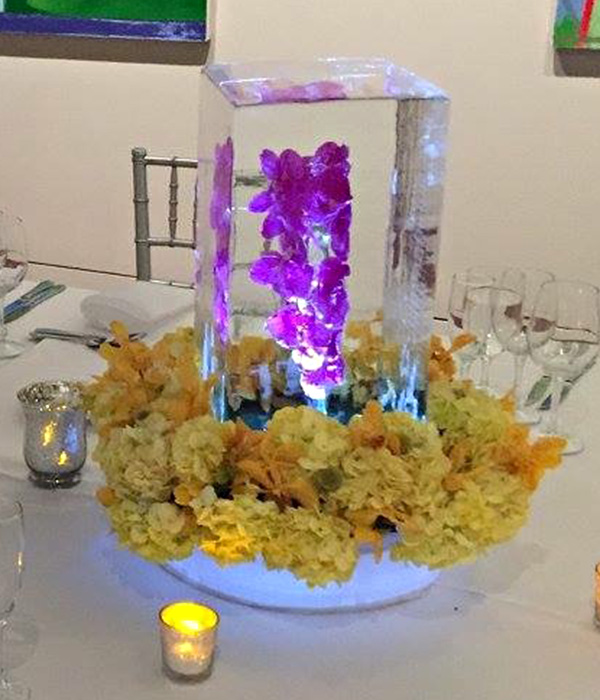 Table Centerpieces
Each table at your party can have its very own ice Sculpture. We can do identical pieces for each table or something unique based on who is sitting at the table.
We create unforgettable works of art for every type of occasion!